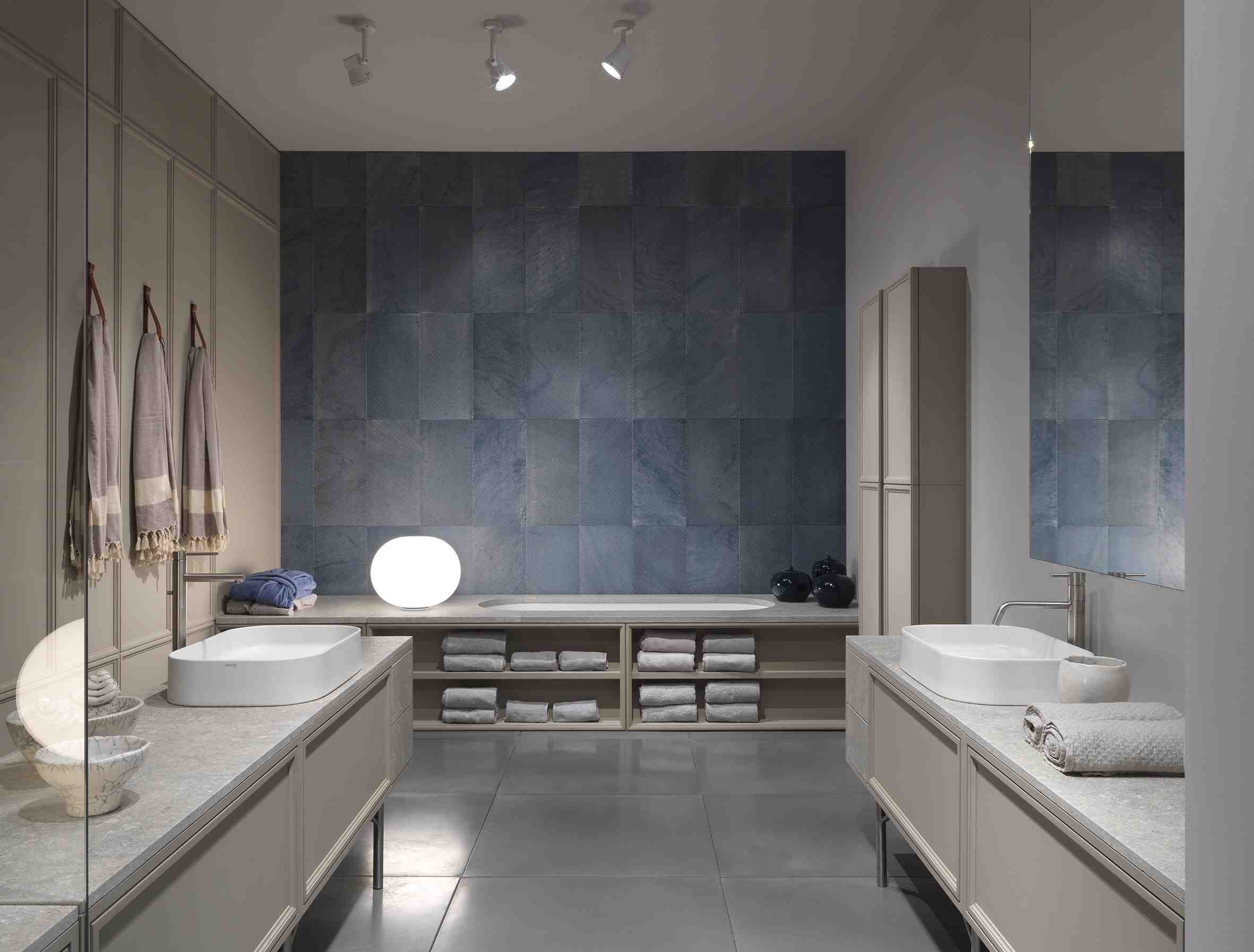 Laboratorio del Marmo created a unique project with L'Origine  with  Vicenza Stone as absolute protagonist. A distinctive design of pure and original aesthetics.
An excellent opportunity of visibility at Salone del Mobile  which is confirmed as one of the most important events for the design  world. For this 55th edition Laboratorio del Marmo proposed an extraordinary collaboration with L'Origine  providing a range of exclusive tops in brushed Vicenza stone Grigio Alpi  to enrich various environments, from the bathroom to the kitchen.
This collaboration resulted in a booth of  very powerful visual impact , with an high value artistic defined style . A great thanks to all those who  helped us achieving  this success and to all those who visited the booth , everybody greatly appreciated all furnishing elements that L'Origine presented. .