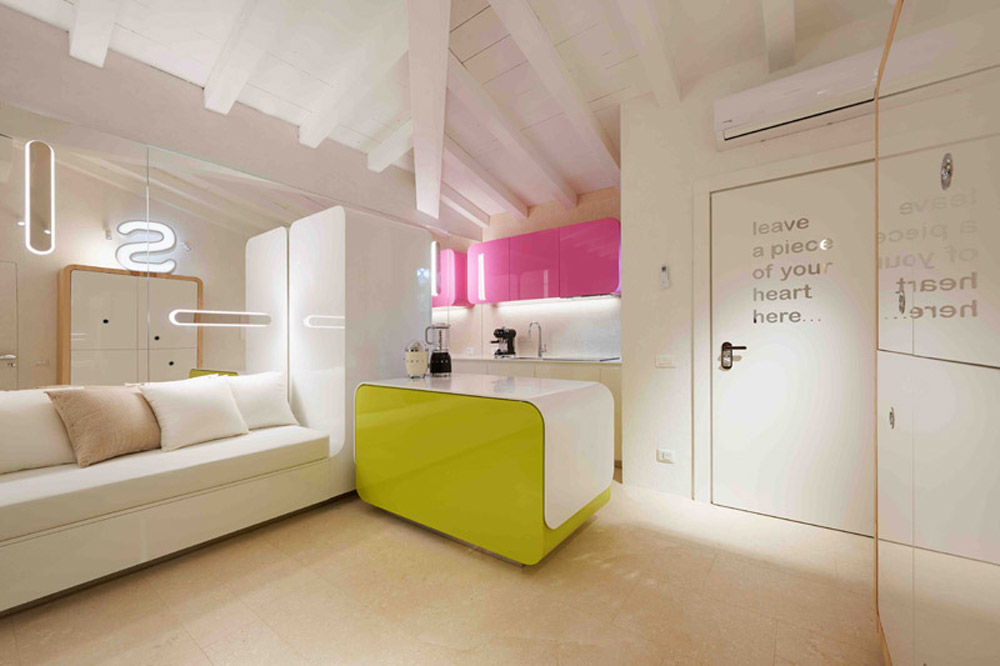 Laboratorio del Marmo always looking at the most prestigious collaborations, participated in the concept of FuoriSalone 2018 signed by Simone Micheli The precious apartment in Puntaldìa, a project linked to the residential world and located in one of the most exclusive points of Sardinia.
On the occasion of the Milan Design Week 2018, in fact, a luxurious sample residence was virtually revived and inaugurated within the Studio Gallery of Simone Micheli, in the heart of the Lambrate area, through a pilot installation of augmented reality.
Among the various works of the Laboratorio del Marmo, the realization of the Fluid table, designed by Micheli and entirely made of Pietra di Vicenza in the Grigio Alpi shade with a brushed finish.
Micheli is an architect and designer of international fame, founder of the design studio "Simone Micheli Architectural Hero", He boasts a rich and various professional activity as exhibition curator and representative of Italian interior design abroad, as well as a teacher.
The aim of his work, which ranges from architecture to interior design, from design to visual design, through communication, is to build sustainable and environmentally conscious works, characterized by a strong identity and uniqueness.